AdPredictive Celebrates 5 Years of Compliance Achievements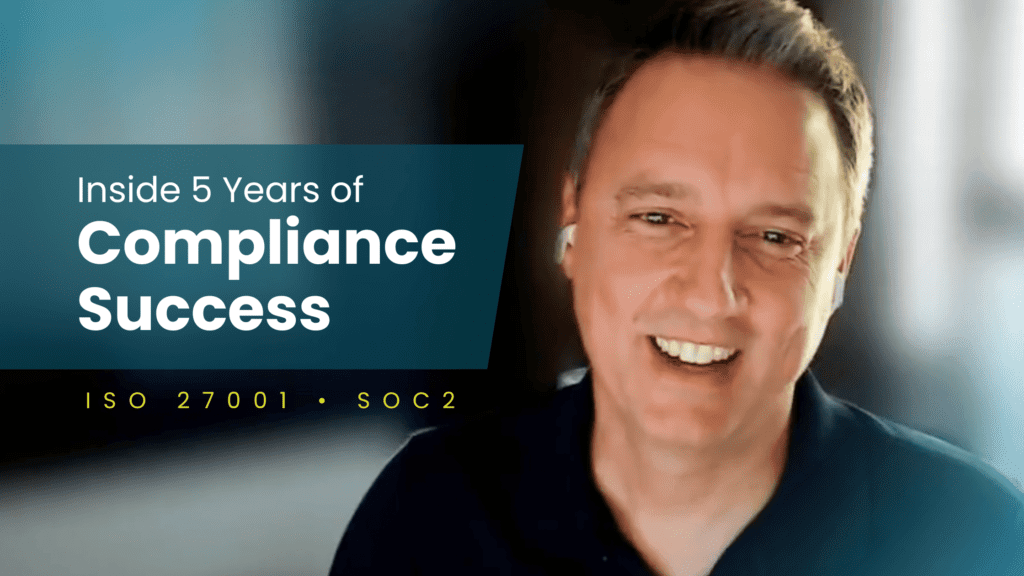 The team at AdPredictive has yet another reason to celebrate. The latest in a long line of accomplishments includes our 4th official ISO 27001 compliance certification renewal alongside our 5th successful completion of the SOC2 Type II compliance audit with zero exceptions.
Senior DevOps Engineer Jaremy DeBoer explained that exceptions are often made if minor or major issues are found during the audit. "If that happens, we're given a chance to fix them. But, we didn't have any issues. We passed with zero exceptions again."
What does that mean for AdPredictive clients? "We're doing it by the book," said DeBoer.
DeBoer on Compliance at AdPredictive
"ISO 27001 is one of the most popular frameworks. It's internationally recognized and it establishes and maintains our Information Security Management System. It basically provides a way to protect the integrity of our ISMS processes as well as managing and identifying the risks that are associated with that.
"SOC2 is a little bit different. It's more of an auditing standard. We have different controls and we make sure that they're designed effectively and that they're operating as intended.
"Compliance is crucial for a couple of different reasons. The first thing is that they demonstrate our commitment to protecting customer data which is huge in our industry. They also help us meet regulatory requirements."
Compliance processes – like the systems and technologies they govern – are complicated.
DeBoer said that achieving the gold standard in compliance begins with a year-round commitment to data security best practices, documentation and company-wide education.
According to DeBoer, ISO 27001 and SOC2 "cover such a broad range of security controls and practices. Anything from information security to data protection, access controls, monitoring, incident response – all of those things require a significant effort between different departments, different teams, whether it be tech or admin."
In addition to AdPredictive's recent integration with AWS Clean Rooms, completing the ISO 27001 certification and SOC2 audit for the 4th and 5th years respectively, further signals our commitment to delivering data integrity well beyond simple compliance with the EU's GDPR, California's CCPA, and other data privacy regulations.
"We take the confidentiality of our clients' information seriously," said Kristin Frank, AdPredictive's CEO. "Obtaining this certification, the respected standard for privacy information management systems worldwide, allows our clients to have even greater confidence in our data integrity. The certification gives our clients further reassurance that we are adhering to global standards in our approaches."
Learn more about AdPredictive governance and data security.