Clean Rooms 101: All You Need to Know to Unlock Privacy-Safe Data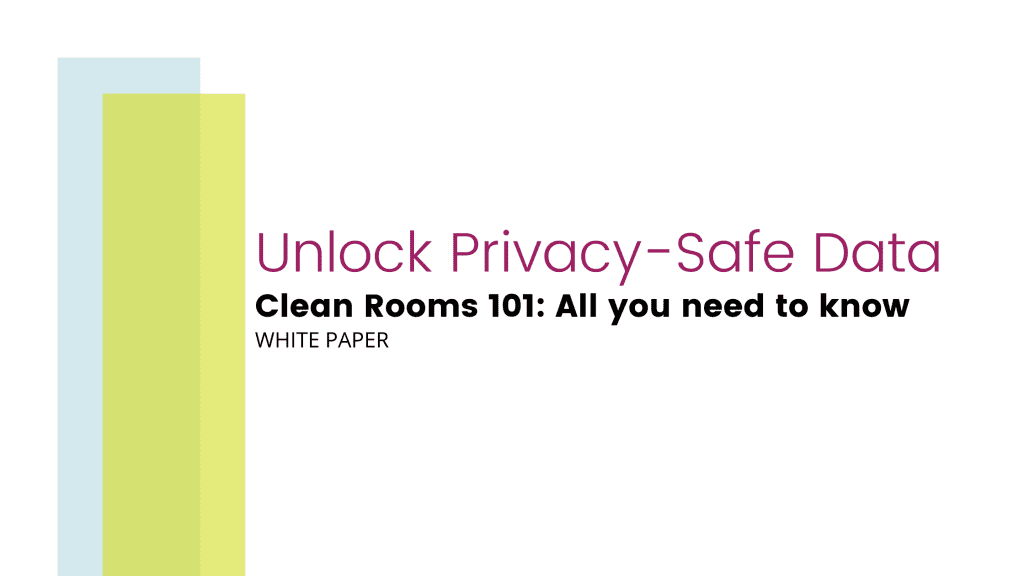 As the landscape of data-driven marketing becomes increasingly more privacy-focused, it is critical for consumer data to remain secure and private. AdPredictive has heard from customers about the need to stay ahead of regulations and understand the options for safe and effective ways to share consumer data for audience planning, activation, and measurement. This is where clean rooms come in. Our latest white paper, "Clean Rooms 101: All You Need To Know To Unlock Privacy-Safe Data," provides an insightful look at how clean rooms can help marketers start navigating this complex landscape today.
The AdPredictive white paper is a valuable resource for marketers looking to understand the importance of clean rooms in the AdTech industry in order to use data quickly and safely. It begins by explaining the need for privacy-safe data and the challenges of protecting consumer privacy in the digital age. From there, we dive into the history of clean rooms and how they have evolved over time to become an effective and beneficial tool for marketers.
White Paper Summary
One of the most impactful sections of the white paper is the industry spotlight, where AdPredictive provides an overview of specific benefits by industry. This section covers how data can be accessed and used, making it easy for marketers to apply safe data practices that best suits their needs.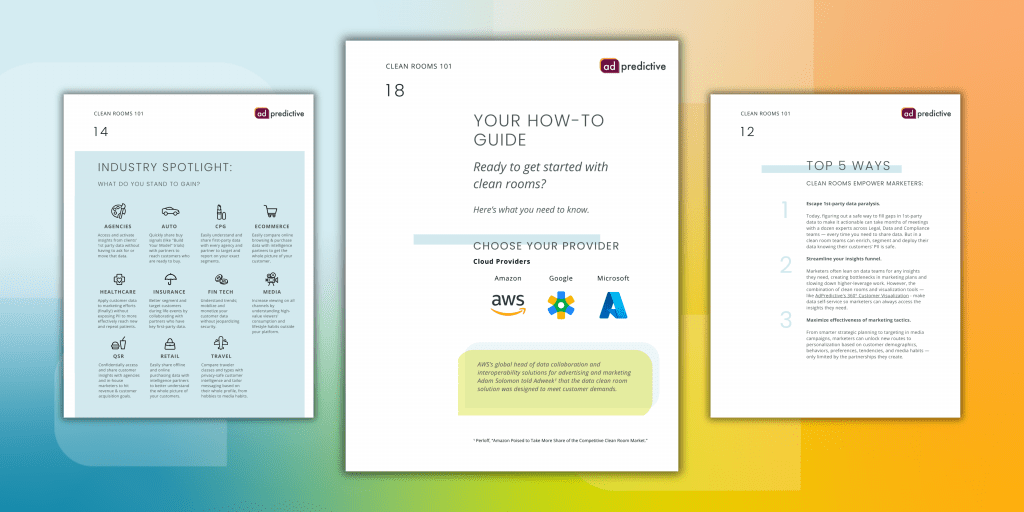 Another must-read section of the white paper is the simple how-to guide for getting started with clean rooms. AdPredictive breaks down the steps marketers need to take to implement a clean room solution, from choosing a provider to getting your team on board to ensure that data is handled in a privacy-safe manner.
Overall, "Clean Rooms 101: All You Need To Know To Unlock Privacy-safe data" is an excellent resource for marketers looking to navigate the complex world of consumer data privacy. We make it easy to understand even the most technical concepts, and the white paper is packed with valuable insights and practical advice. Whether you're a seasoned marketer or just starting out, this white paper is well worth a read.
Ready to unlock the power of clean rooms? Schedule a demo today.
AWS customers can access AdPredictive real-time visualization of their data and actionable insights within the AWS Clean Rooms here via the AWS Marketplace.