Giving a Hand Up for the Holidays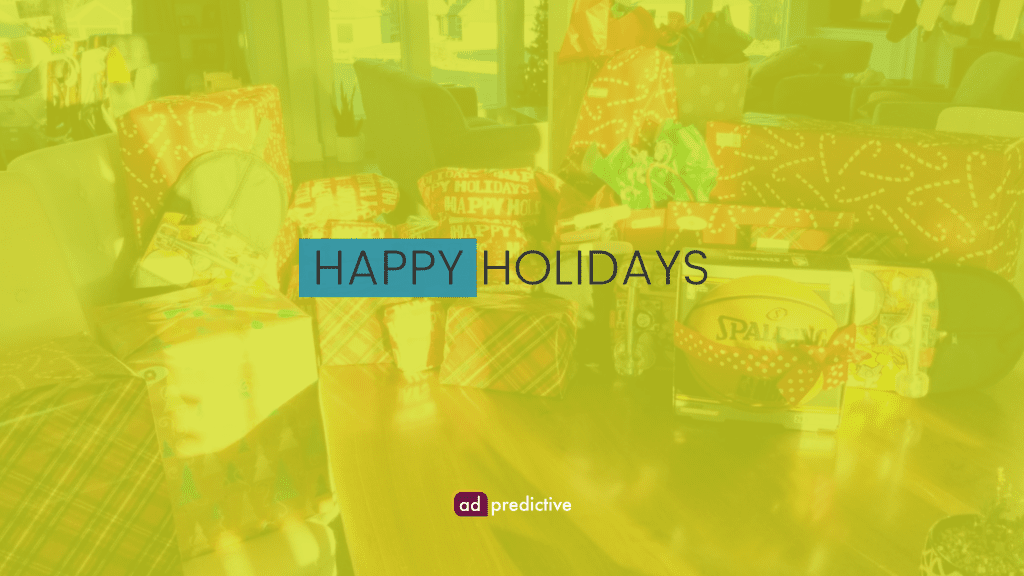 I think everyone can agree that 2020 has been quite the year. As we close this year in a world of chaos and uncertainty, we're making an effort to continue our focus on the positive – communities pulling together to help those in need, families reconnecting as they stay at home together and our dogs all getting a heavy dose of human connection.
AdPredictive has always been committed to creating positive social change in the world; this year is no exception. As with years past, we partnered with Community LINC, a charity near and dear to our hearts, to adopt a family who had recently fallen on hard times and lost their home. This year we matched with a family of eight who wished for practical items that we all take for granted, like socks and dishes, as well as toys to keep them entertained through the winter.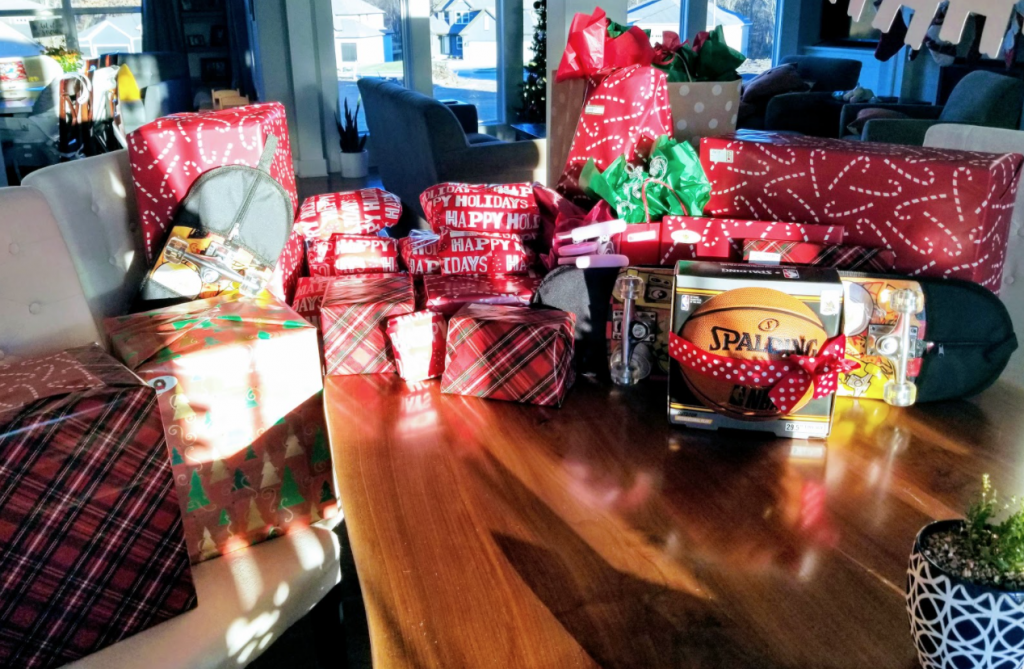 Our team was quick to jump on board in the giving spirit. They ordered gifts, donated to a group fund and shipped truckloads of magic my way. Day by day, gifts arrived at my house (rather than our office, as we are still remote) for wrapping.
I didn't want everyone to miss out on the usual joy of giving, so I monopolized our Zoom happy hour call to show everyone the results of their generosity. Basketballs, warm clothes, dishes, portable cribs, monster trucks, dinosaurs, dolls, strollers, books -– all ready to bring smiles to the faces of eight people who were facing an incredibly challenging time in their lives.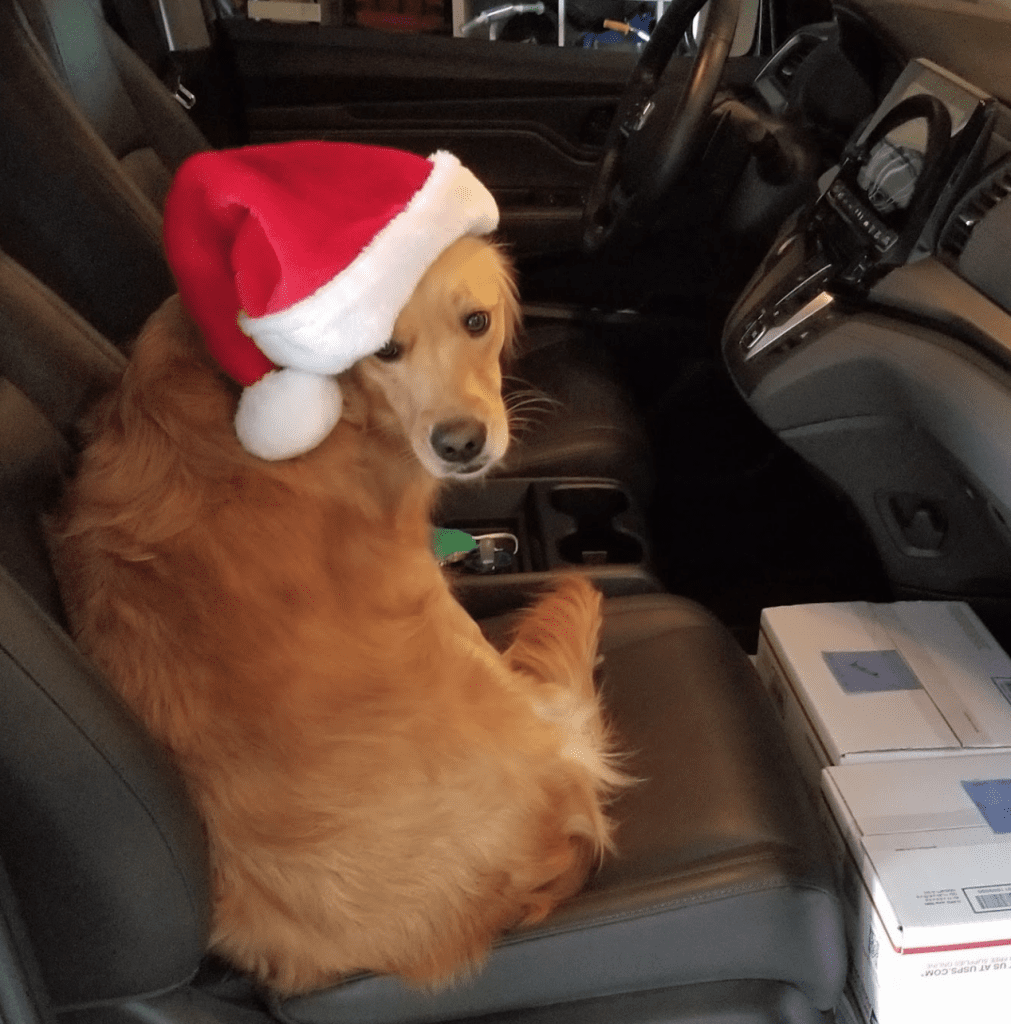 As I loaded up Santa's sleigh (my minivan – my high school self would be embarrassed) with my reindeer (woof), I was proud to work for a company that valued supporting our community and a good cause, and with coworkers who are generous beyond words.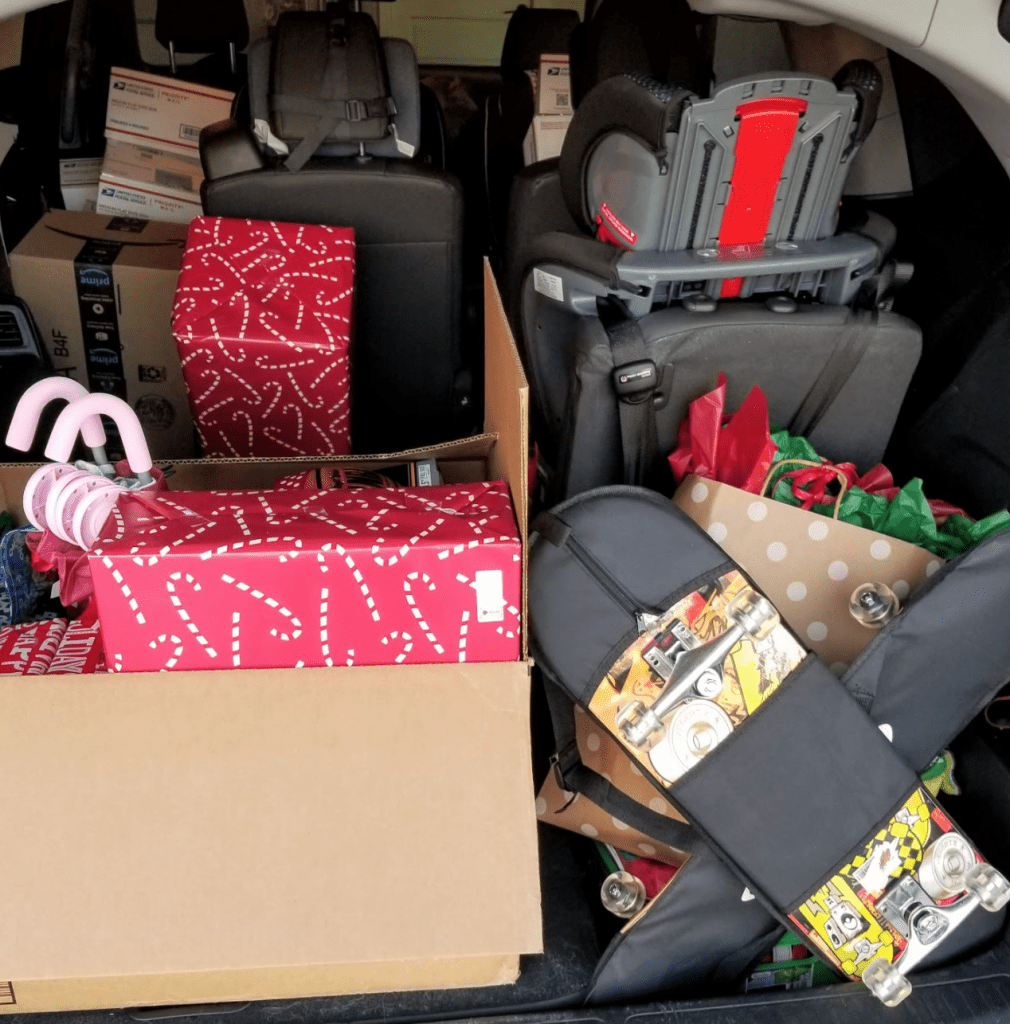 Giving back to the community grounds us in the realization of how lucky we are, provides our team a new way to connect with each other and the community, and reminds us what truly matters. 
Wishing our partners, community, and families a warm, safe, and happy holiday season.