Real-Time Visualizations Surface Audience Composition in the New AWS Clean Rooms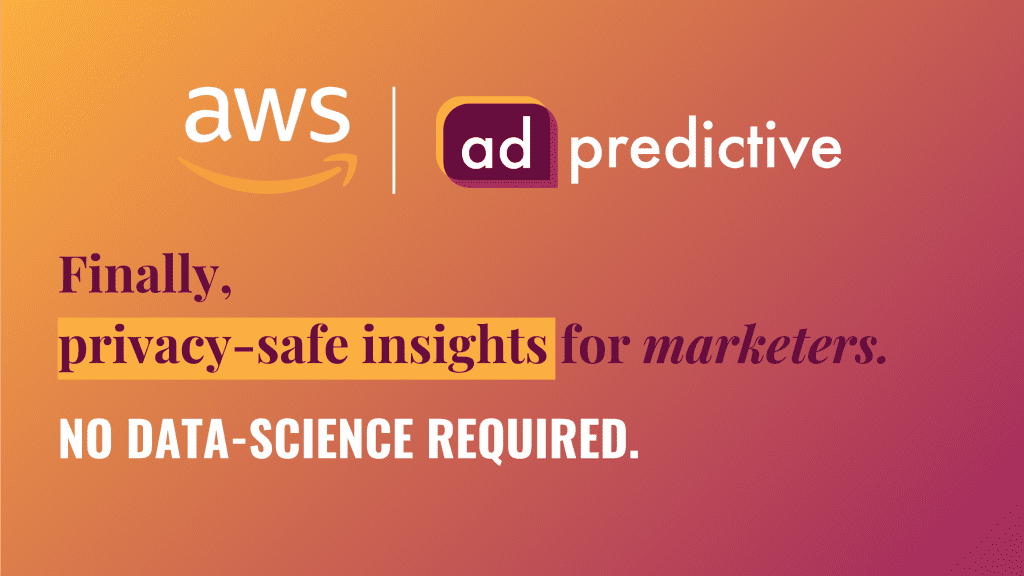 Cookies are over. In their wake, the savviest marketers and agencies are cobbling together data sources to create a complete consumer picture — but under the hood, it's not looking good. Even with today's marketing integrations and in-house tools, marketers lack the accessibility to make transparent, informed decisions.
As consumers demand ever-increasing privacy protections, the data clean room has the potential to help strategists understand their customers without cookies and walled gardens — if they can get hands-on help from overburdened data scientists to make them actionable.
It's time marketers had a better tool to understand and reach their audiences. That's why at AWS re:Invent, we were proud to announce our support for the AWS for Advertising & Marketing Initiative & AWS Clean Rooms, to welcome marketers into the new era of privacy-first marketing.
Truly transformational visibility — no kidding
Everyone says their solution is the one to rule them all, but the seasoned marketer knows this is a bluff: the data will be siloed or incomplete, difficult to share and understand across departments, and a huge implementation effort will still make this unreliable at best.
There is a solution and, for once, it is no bluff. With AdPredictive, a Featured AWS Advertising & Marketing partner, marketers get real-time visualizations to surface audience composition insights for immediate actionability — without a data-science degree.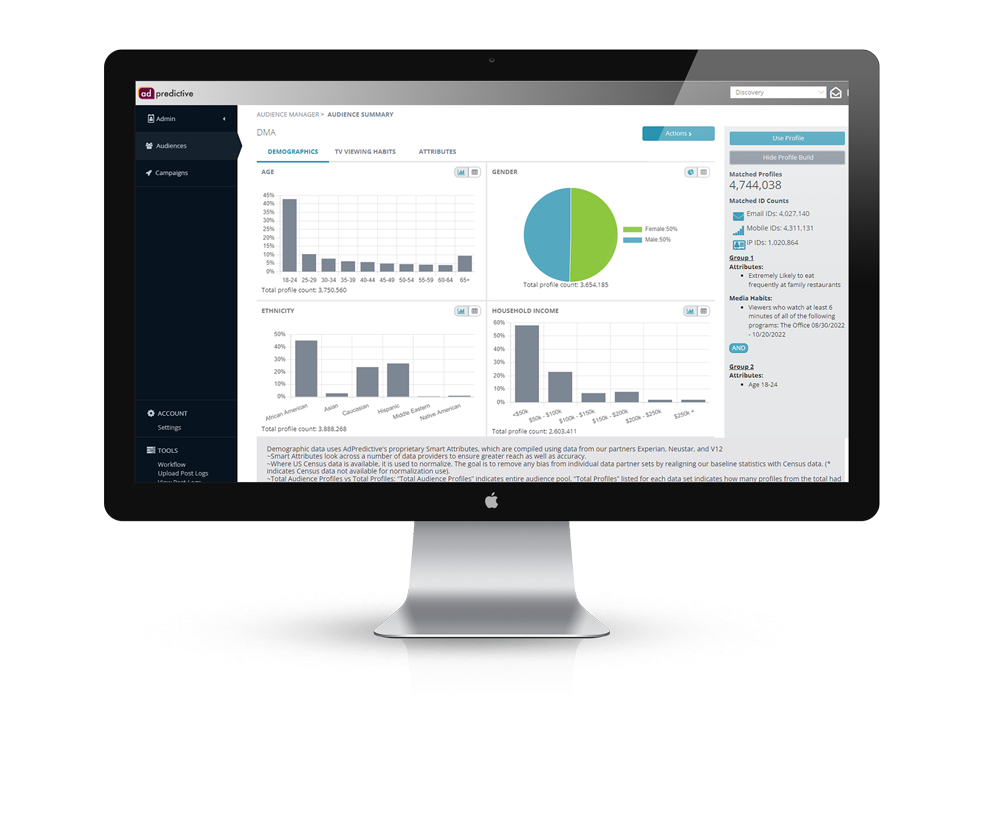 This tool unlocks the power of clean rooms for marketers. What once took multidisciplinary teams to pull, analyze and distribute, we now accomplish in minutes with technology — giving marketers the keys to robust audience intelligence:
Cookieless insights deliver a single view of demographic, behavioral, and TV viewing attributes
Built-in privacy protection
Immediately useful intelligence with interoperability within and outside of AWS
With a few clicks, marketers can easily pull visualizations from their clean rooms to understand and reach their first-party audiences – beyond what they can see within first-party walls – while adhering to the strictest privacy standards.
A clean room tool by marketers, for marketers
We worked directly with brands to build our 360° customer visualization, building this tool specifically to accomplish a modern marketer's top goals:
Maximize first-party data without compromising your customer with privacy-safe demographic, behavioral, and TV viewing attributes.
Reduce data marketing costs by up to 50% with a platform that delivers a faster 360° view of your customer.
Improve performance across every stage of the marketing cycle with ID-level customer insights applied from target segmentation to media optimization & closed-loop attribution of business outcomes.
After the success of our marketer-centric product-build, AdPredictive was fast-tracked for inclusion in AWS beta for clean room solutions, expediting the acceptance into the Amazon Partner Network from the typical 2-years down to just 4-months.
No-code access to data-rich, privacy-safe insights
Once AWS Clean Rooms users have set up their clean rooms, using AdPredictive to segment and understand the data is as easy as 1,2,3…
1) Select your data sets (on your side of the cleanroom) for visualization.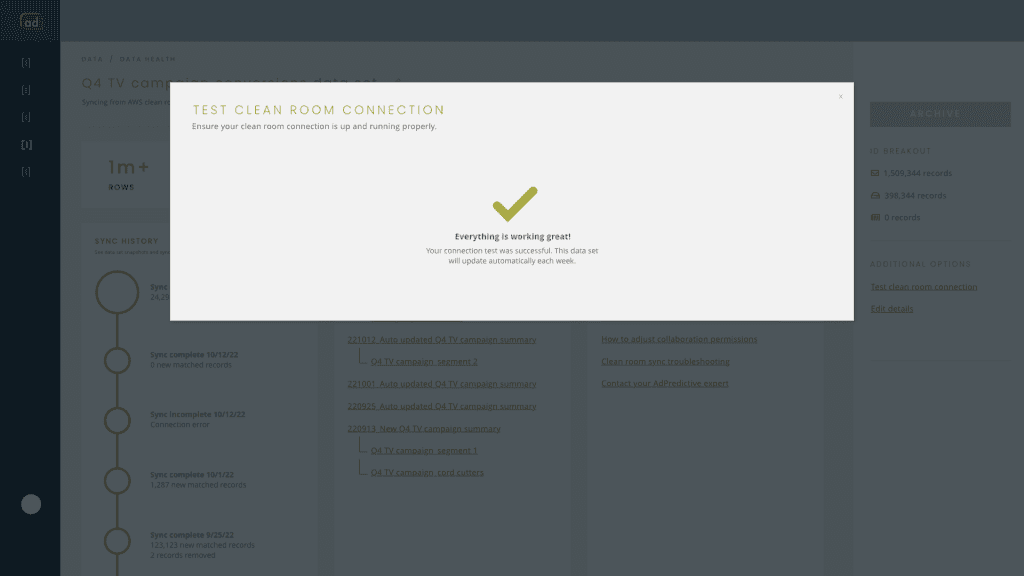 2) See a "data health" page that confirms that your data is valid for use.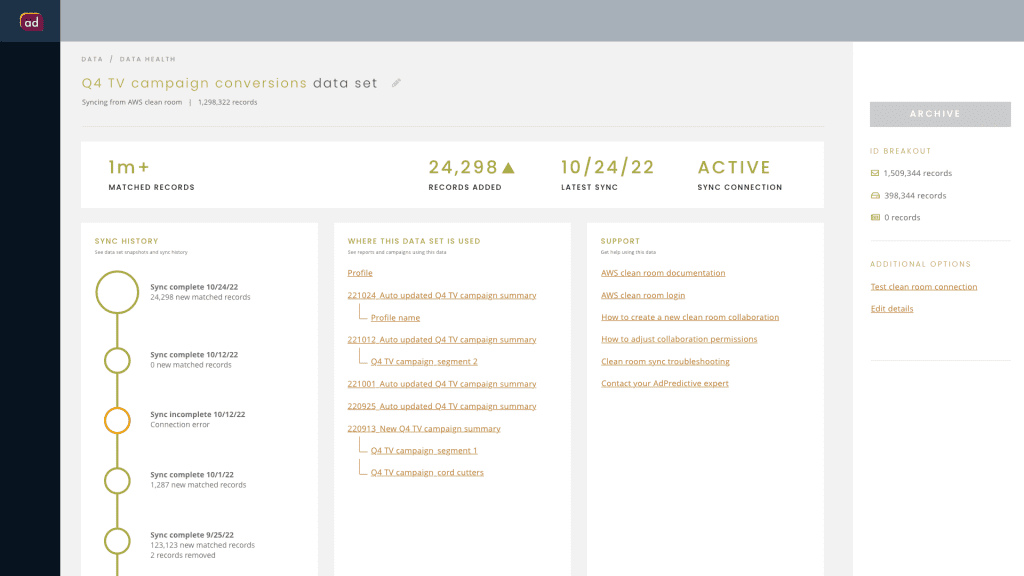 3) Access the customer visualization and all corresponding habits, behaviors, demographics and more.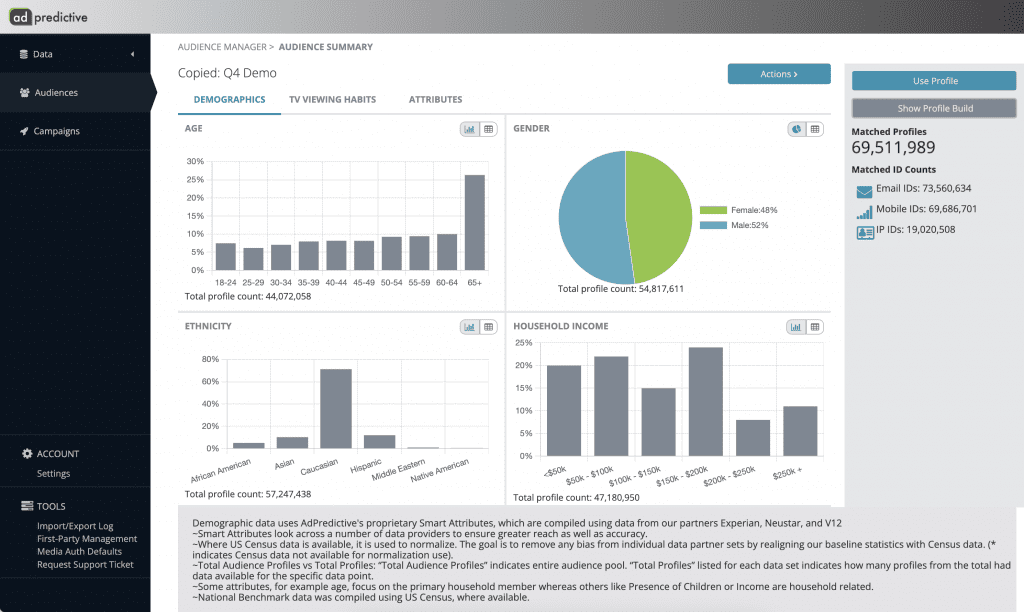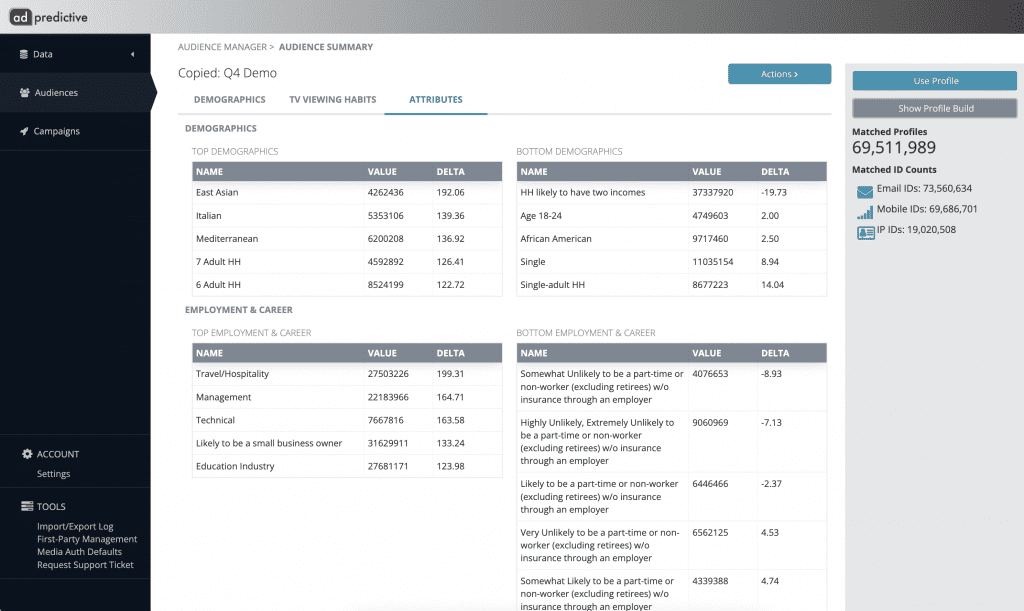 From there, select and export your data to load into any tools you use to put your audience insights into action. As always, we don't charge by volume or CPM — just the same flat fee for unlimited visualizations of your audiences, no overage charges or usage caps to worry about.
Ready to unlock the power of clean rooms? Learn more and schedule your demo today. Please note that you can access this solution without needing to be on AWS.
AWS customers can access AdPredictive for real-time visualization of their data within the AWS Clean Rooms here via the AWS Marketplace.