AWS ISV Rising Stars Features AdPredictive Customers 360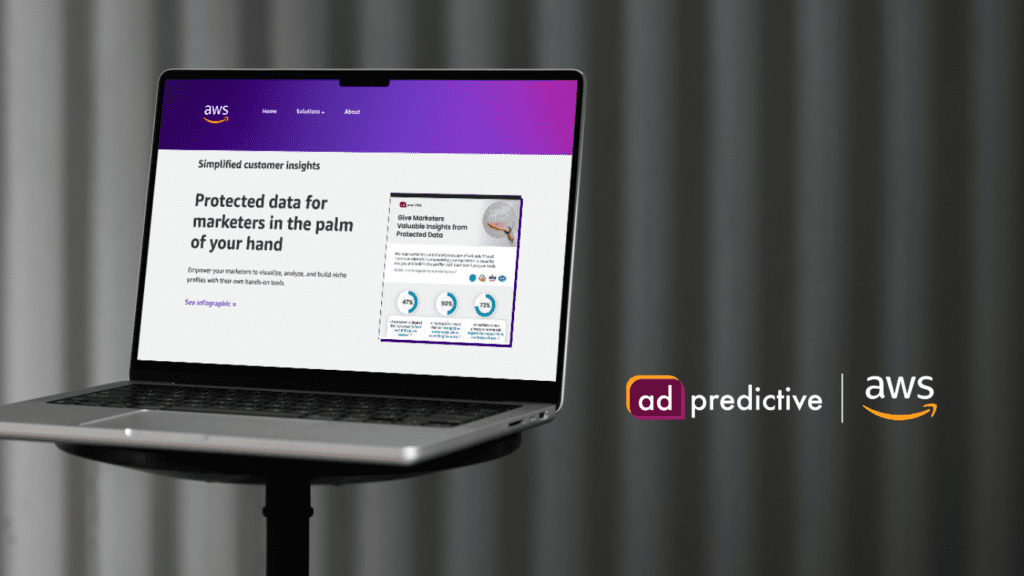 AdPredictive's Customers 360 is among only six Data and Analytics solutions featured on the new Amazon Web Services (AWS) microsite for independent software vendor (ISV) Rising Stars.
The new site connects interested parties with AWS Marketplace tools that improve insights, enhance decision-making, and increase the quality and security of 1st-party data. Naturally, the space is a perfect fit for Customers 360 where marketers can unlock visualized profiles, our proprietary Profile Editor and robust 3rd-party attributes – all secured by AWS Clean Rooms.
The launch includes an AdPredictive infographic spotlighting the many benefits for both data and marketing teams when subscribing to AdPredictive via the AWS Marketplace. Take a look today to learn more about Customers 360 secured by AWS Clean Rooms.
About AWS ISV Rising Stars
The AWS ISV Accelerate Program is available to select software solutions that run on or integrate with AWS. ISV Rising Stars (that's us!) play key roles in helping customers drive innovation through solutions on AWS.
We're able to be a part of cool programs like this because AdPredictive is a Validated Software Partner in the AWS Partner Network (APN). That's a feat we managed to achieve within record time in 2022. Ever since, we've been tackling one big milestone after another.
Find us on AWS Marketplace
We have an abundance of online resources to help you with accessing AdPredictive through the AWS Marketplace. That said, it's actually very simple:
Simply log into your AWS account to subscribe.