AdPredictive Featured on AWS for Software Companies Podcast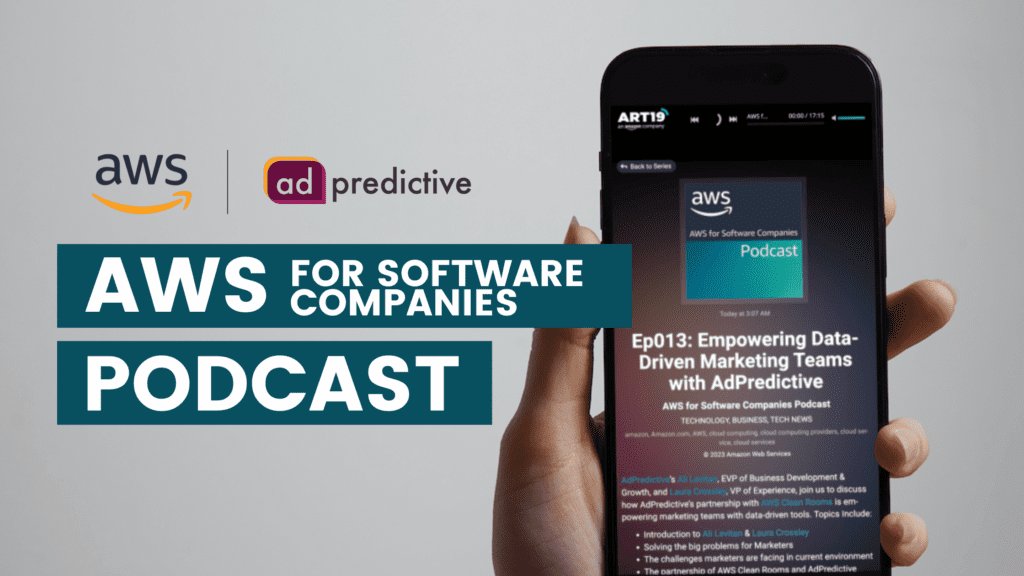 Dive into the world of AdPredictive customer intelligence secured by AWS Clean Rooms. Our own Ali Levitan, EVP Business Development, and Laura Crossley, VP Experience, popped into the AWS for Software Companies podcast to share the story of AdPredictive's game-changing approach to privacy-first intelligence for marketers.
Hear Ali and Laura cover:
Challenges faced by marketers as data uses shift
Customer intelligence derived from secured 1st-party data
Innovation culture
Listen in now
Links and resources
The pair cover a lot of ground in the quick episode, and pack an added punch with mentions of links, downloads and these additional resources for data and marketing teams:
Ready for more?
Don't miss a minute of our team's upcoming appearances and discussions. Follow AdPredictive on LinkedIn, Facebook or Twitter to stay in the know.