AdWeek Webinar: AI Unlocks a New Era of Privacy-Compliant Customer Insights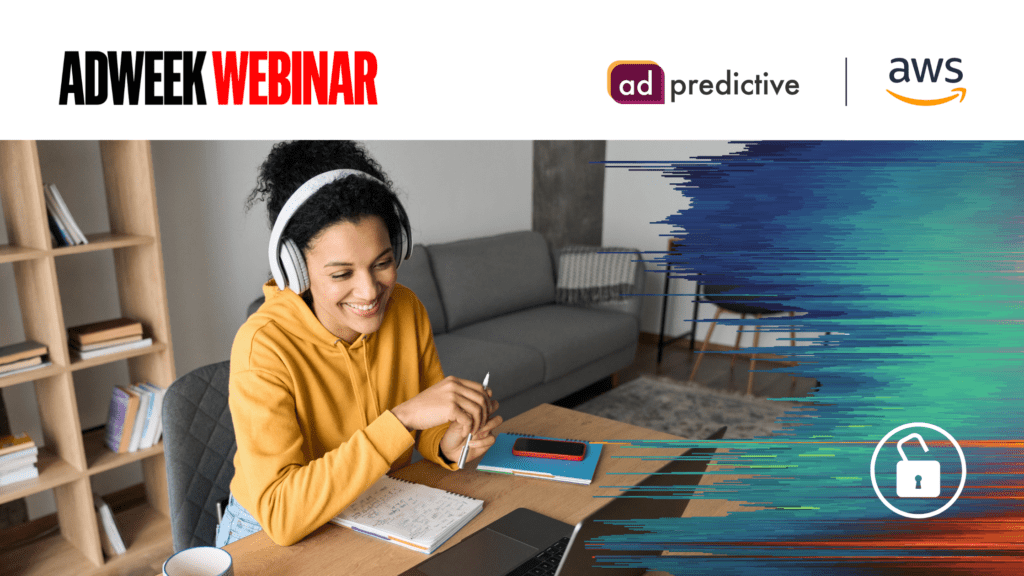 If your mind has been racing around AI for marketers, you can't miss our next big webinar. AdPredictive CEO Kristin Frank is sitting down with Worldwide GTM Lead Adam Solomon at AWS to discuss data privacy, customer intelligence, clean rooms and AI. They're blazing the trail in an all-new AdWeek Webinar. Register now to reserve your spot in our virtual event!
---
What to expect
Marketers face an unpredictable future of data scarcity, making it harder for them to derive insights from first-party data sets. The latest generation of clean rooms can solve this dilemma. They offer critical data protection while eliminating technical hurdles and maintaining full compliance with important data regulation. But more importantly, they can deliver customer intelligence from first- or trusted third-party data, all enhanced by continuous AI learnings.
Uncover how these new clean room solutions will usher in a new era of marketing innovation from leaders at Amazon Web Services (AWS) and AdPredictive. You'll find out:
How clean rooms provide critical data protection and control
How AI can be used to inform privacy-safe customer insights
How continuous AI learnings provide a deeper customer understanding and impact to business outcomes
AdWeek Webinar details
Thursday, September 28
1:00 PM EDT (12:00 PM CDT)
---