Customer Intelligence: Own, Understand and Afford Your Data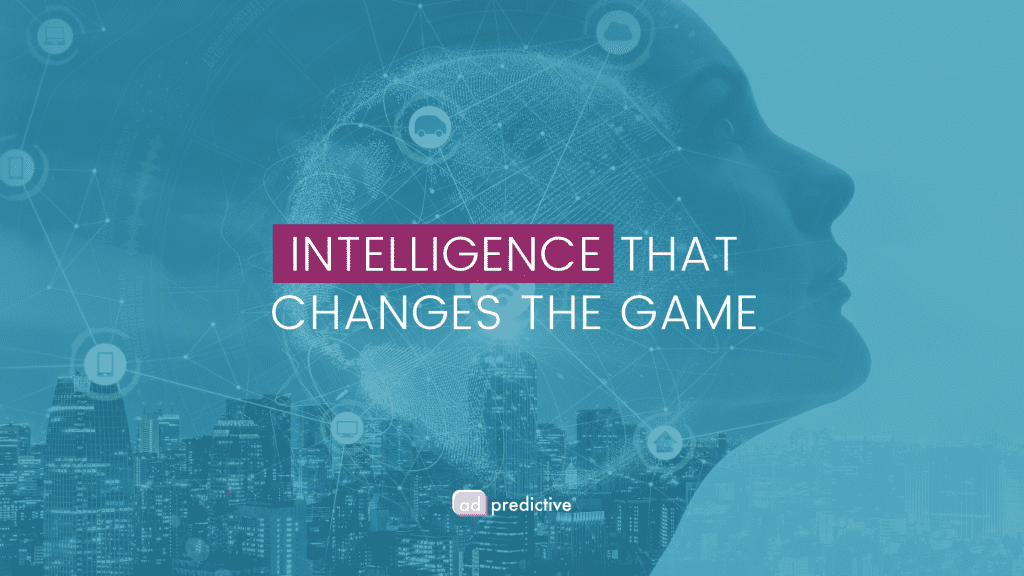 Data that you don't own, don't understand and can't afford to use is not customer intelligence.
That makes perfect sense, right? We've all struggled with the challenges created by data that we don't own, can't understand and can't afford. More than once, I've faced a massive database that I'm unable to explore or is loaded with attributes that are contradictory. Don't even get me started on the cost. The traditional approach to marketing data doesn't work, which was the catalyst for AdPredictive in the first place. Finally, an answer to the madness.
We couldn't stand the convoluted way marketers were forced to pursue audience and campaign insights in the past. They set out to put things right – and, boy, did they. Where they've landed now is the next phase of the marketing evolution: customer intelligence.
What is customer intelligence?
At AdPredictive, customer intelligence is not just data that you own – it's smarter data that you can easily understand and unquestionably afford.
Data you own
Whether you have 1st-party data you want to understand better or you are seeking insights from high-value 3rd-party data, our team is able to connect the data sets that will help you to explore raw attributes and arrive at impactful intelligence.
We take pride in giving our customers the ability to own their data in full. Not only can we work with data you've collected, but we can also provide reliable 3rd-party data via our AdPredictive Smart Attributes. Running a campaign? We can easily integrate tracking to collect fresh 1st party data for rapid analysis, optimization and insights.
As always, you are free to take your data with you at any time and use however is most beneficial to your process. Our system is constructed to allow for exporting in whatever way you desire.
Data you easily understand
Making data easily understandable means that we translate robust, archaic databases of metrics, attributes and definitions into reenergized, flexible chart visuals, tables, trends and insights that are easy to read and share among your team. Our clients understand their audiences, campaigns and company-wide outcomes at a glance inside of our proprietary platform. Plus, if ever in doubt, our incredible success and support teams are at your fingertips to answer questions and dissect quirky results in a flash.
Part of understanding your data is knowing its full context and seeing it in a timely manner. Those nerds I mentioned earlier were driven to expedite the way results data (especially in the linear TV space) reaches marketers. Traditionally, reporting and actualization processes could take months. No, I'm not kidding. Can you imagine waiting months to analyze key decision-driving metrics? Of course not. Neither could we. So we've created processes that return data quickly depending on the media involved. We call that a "game-changer."
Plus, if ever in doubt, our proprietary Smart Attributes act as a single source of truth resolving conflicting provider data points therefore eliminating data biases and reliance on a single data partner.
Data you can afford
For eons, big data has been locked behind massive contracts with huge data companies that consume every penny of your budget and, in turn, hand you a pile of…data. At least, you think it's data, right? That's when the real questions start to kick in. After paying all that money – is the data you have useful? Is it what you need? Do you need something else? Do you need more data to make it work? What are you trying to do with it? How will your team use it? Where do you go from here? Most importantly: can you control, analyze and leverage the data in whatever way best suits your team's needs?
Not only have we tackled those questions one after another – we also eliminated the most prominent of hurdles in the data space: cost. Our SaaS pricing model is built for the growth of your business and makes it easy to leverage customer intelligence at scale. Whether you are a Fortune 500, an agency or an SMB, our reliable platform drives growth effectively, and offers a tier that is well within your budget and control.
Want even more flexibility? Let's talk about how you could get access to all of our robust data features when you meet minimum spend requirements.
---
It's true – data that you don't own, don't understand and can't afford to use is not customer intelligence. Luckily, we've already solved for that. Get in touch with the AdPredictive team today to talk about owning, understanding and affording your customer intelligence now.