How AdPredictive CEO Kristin Frank Turns ‌Insights‌ ‌Into‌ ‌Action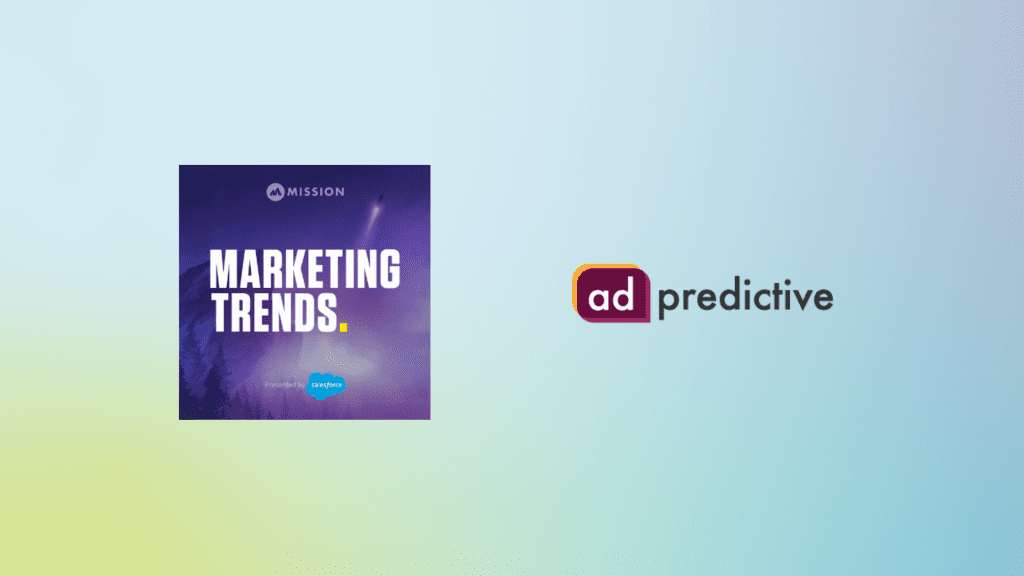 All marketers need content, but there is a big difference between content for content's sake and content that actually drives engagement. 
AdPredictive CEO Kristin Frank recently sat down with Marketing Trends podcast to talk about how marketers can replace common black-box techniques with data-infused insights that enable them to build content strategies to fit individual channels — and determine if content is resonating with audience targets. 
She highlighted the fundamental need for customer intelligence, which allows marketers to create more meaningful connections and relationships with customers to help them achieve business outcomes — in the right way.
Kristin shared three main pieces of advice with the podcast audience, with the first being: 
Don't view content as marketing.
"My biggest advice is to not look at [content] as marketing," she told Marketing Trends host Ian Faison. "Look at it as content. Make sure the story arc works, make sure it's compelling, treat each individually as a separate piece of content, and be authentic to the platform. If you do that, you will have a relationship with your consumers, allowing you to speak to them in any way, and they will trust you."
Kristin also suggested marketers steer clear of the one-size-fits-all approach, underscoring that not all platforms are created equal. People absorb content differently depending on the channel they use, and marketers should keep this in mind as they produce content to align with those different consumer behaviors and expectations.
"You have to be very focused on what you're doing, and you have to manage your true north and manage what your consumers care about and want, but you have to be knowledgeable about all of the places they are consuming content," she added. "You have to make sure that the content that you're creating resonates across all of those platforms and that you're not just taking your form of content creation, and your form of communication, and trying to overlay it onto the platform in your way, because it won't work."
She highlighted why data visibility and data accuracy are key to drive business values. Having both gives marketers a better understanding of who their audience is, what their buying behaviors are, and what pieces of content will entice them to purchase or convert to your product.
"We always go with the philosophy that if we were creating content that was authentic and resonating with people," she explained, "you could do whatever you wanted with it."
Explore our website to learn more about how we support our clients with data and intelligence to better understand their consumers and drive smarter marketing in a cookieless world.