Marketers Prepare for 2020 Holiday Shopper Shake-Ups in Post-COVID World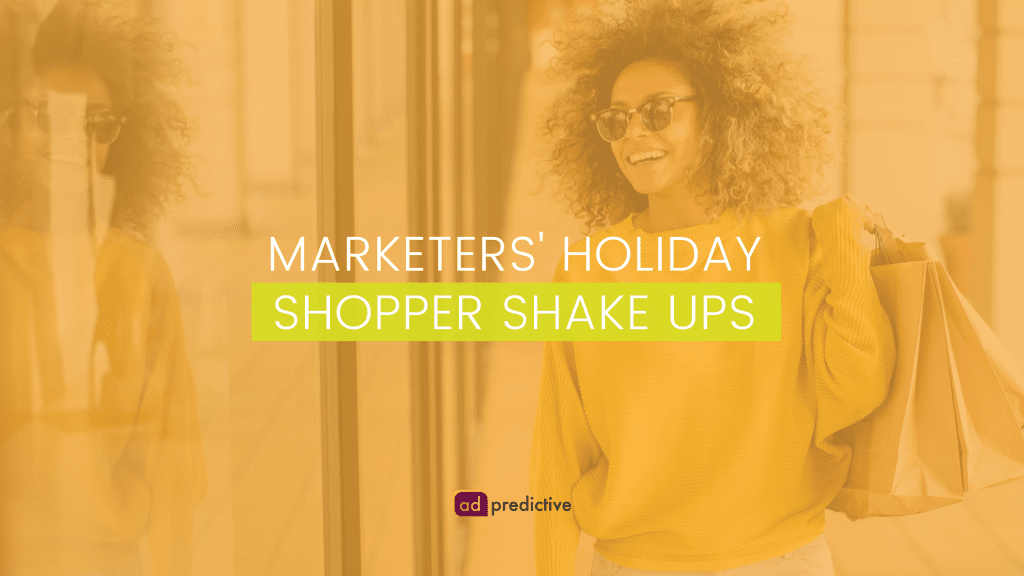 If you're not buried nose-deep in consumer data and target audiences right now, you absolutely should be terrified. The sprint toward Q4 saw unprecedented disruption with the arrival of a global pandemic in Q1 2020. As the world paused, the US economy and uncountable businesses also felt the impact.
Year after year, it's typical that many rely on Q4 sales to boost and bolster businesses. It's typically a prime opportunity to make up deficits, stabilize numbers against previous projections and end the year on a high. But, probably not in 2020. That is – if you're not watching who you're advertising to.
Early trends in holiday shopper data have already started to reveal big changes in how consumers will make their Q4 purchases this year. If your brand isn't set to meet them where they will be – it's not only unlikely that you'll improve your Q4 numbers, you probably won't even hit your typical projections.
Black Friday won't save you
With COVID-19 regulations and social distancing practices in place across the country, we're already seeing fewer in-store holiday shoppers.
Looking back to past years, over 50% of the typical Black Friday shoppers fell into the 40-64 age range, with the second-largest group, 22%, in the 65+ bracket. The scare of contracting COVID-19 for this highly at-risk population is likely to keep them from visiting brick and mortar stores this season.
High-traffic shopping periods like Black Friday or pre-holiday weekends could pose additional risk for all shoppers. With that in mind, we're likely to see in-store shopping rise during non-peak hours compared to past years.
Extend beyond your usual shopping season
Don't forget – many families are canceling their holidays altogether which poses even greater challenges for gifting-driven brands. Marketers, naturally, are looking to change the game with creative approaches to product lines and campaigns available through the holidays. While the urge to shop online will naturally expand the sales and shopping season well beyond a few key weekends – there is more that we may see marketers do to make up the difference.
Hit hard with early paid advertising. Savvy online shoppers will know that shipping and delivery close to the holidays will be a challenge. Grab the most of the available shopper budgets by hitting the ground early and encouraging early orders.
Double down on mid-campaign optimization. Monitor campaigns closely and be ready to optimize weekly if needed. What you learn along the way should be recorded and fed back into the planning for your next campaigns to enhance effectiveness.
Encourage digital and experience-type gifting. Digital gift cards are an excellent way to give gifts across the distance that separates many families. Interactive online experiences and gifts or products that can be claimed at a later date not only add value to digital gifting, but are also likely to translate into additional sales after the holidays.
Find new customers with expansion and look-alike audiences. Go further with your marketing budget by extending your campaigns to expansion audiences (customers that are highly likely to convert but aren't being targeted) or look-alike audiences (customers that look exactly like your current customer, but aren't seeing your ads). The right, reliable data can guide you.
Is your team ready to tackle the shopping holiday challenges ahead? 2020 marketers are destined to write the strategy playbook for years to come. Make sure your team is leading the evolution.