Reduce Media Waste with ID-based Audiences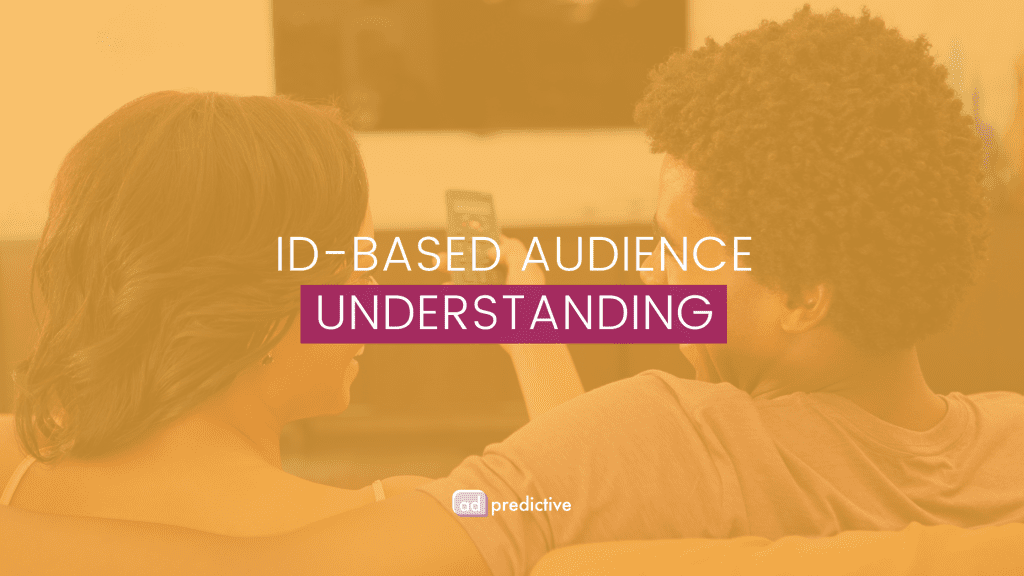 Advertisers today spend lots of time and resources utilizing syndicated audience profiles to inspire consumer messaging and guide media placements. As a result, precious media spend is wasted by targeting + messaging to the wrong or un-engaged audience. This was evidenced in a common refrain during the 2019 Modern Retail Summit, at which advertisers expressed increasing frustration with how to measure success for TV.
Most importantly, a lack of true audience understanding – is solvable. Advertisers can link anonymized 1st party brand data to 30+ deterministic data partners and receive ID-level audience insights with the AdPredictive Audience Manager. As a result, advertisers gain a more complete, ID-based understanding of their audience(s) to align product messaging with the right audience segment, pinpoint audiences across media types and optimize media spend to connect where they are most engaged.
Audience understanding + marketing
To connect the dots between ID-based audience understanding + marketing, AdPredictive conducted a go-to-market analysis of baby boomers who subscribe to a streaming service.
Step 1: AdPredictive analyzed the IDs of all baby boomers with a propensity for streaming services, with the audience analysis split between Audience A, subscribers of a well-known streaming service, and Audience B, subscribers to competitive streaming services.
Step 2: ID-based look-alike audiences were created within the AdPredictive Audience Manager to produce audiences for media targeting.
Step 3: Audience A and Audience B were compared to identify actionable attributes + behavioral differences.
Audience A baby boomers indexed high on social activity. Audience B boomers did not, making social media a wasteful media type for Audience B.
Audience A + B both had similar network viewing habits but vastly different program genre affinities + viewing habits within those shared preferred networks.
Step 4: The AdPredictive Intelligence Manager was used to generate optimized TV plans for effective, efficient reach + cost-per-point, taking into account the granular program + time-of-day differences in both audience viewing habits.