Identify Waste and Maximize Campaign Performance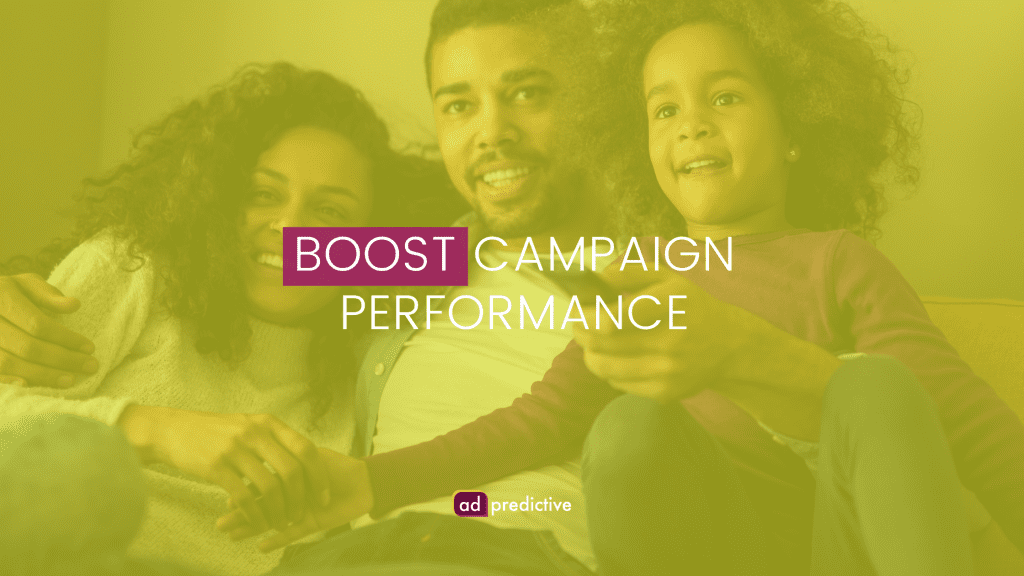 In 2016, the marketing team at a top production studio felt uneasy about their media buying process. Digital campaigns seemed to be missing the mark – costing too much and underperforming. The studio was in the dark about audience targeting, placements and the outcomes of their campaigns. A partnership with AdPredictive allowed them to change the game of chance into a game of strategy.
The partnership helped the production studio to pinpoint specific waste zones within the media buying process and shine a spotlight on areas to take action. Leveraging the power of the AdPredictive Intelligence Manager, data was gathered about the audience that was reached, the media placements and allowed for sales attribution.
Audiences were undersaturated. Ads were reaching them one time – far below the goal of 3-5 times.
83% of viewers were significantly underexposed.
31% of media was rated as non-viewable.
More than half of the audiences reached skewed older than the target.
AdPredictive uncovered hundreds of thousands of dollars being wasted on missed targets, poorly performing vendors and more. The studio was able to apply these learnings in their vendor review process to improve future campaigns.
Ready to learn more about how to refocus your media strategy? Get in touch with our team to get started!