CES 2019 – More Than Drones and Self-Driving Cars: A New Marketing Mecca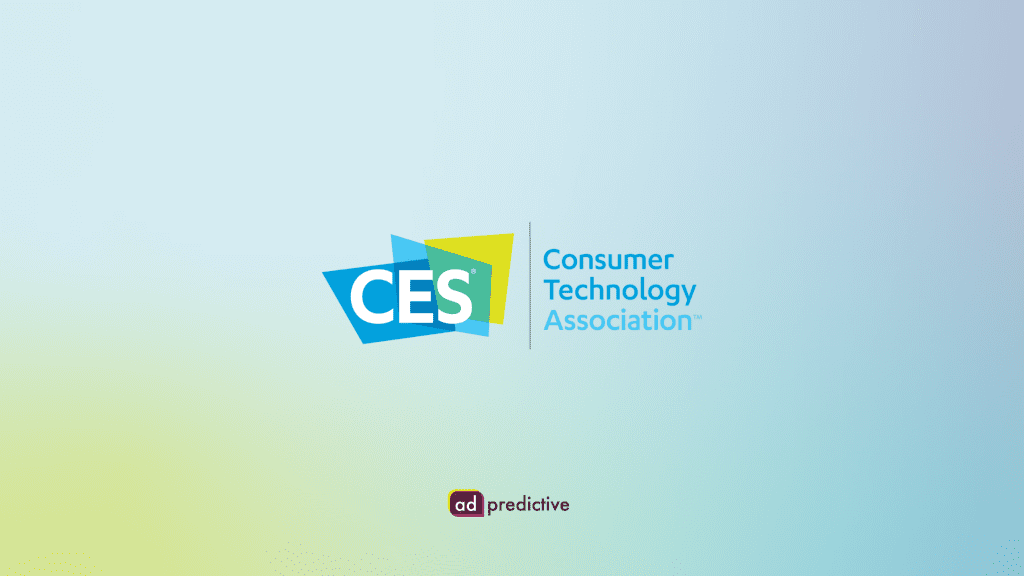 Earlier this month, the senior teamfrom AdPredictive headed to world-renowned CES in Las Vegas, with its 180,000 attendees from 155 countries, and it was as exciting as it was exhausting. With a convention floor filled with displays that showcased 5G, IoT, drones, augmented and virtual reality, 3D printing, self-driving cars and more, CES is still the original technology playground. For the advertising, marketing and media community, each new development in the technology consumers engage with is an opportunity to find and enable new, exciting consumer interactions and experiences.
What I found most exciting at this year's conference, though, was not the latest hardware or product innovation. This year, there was a decided shift in the tone of how brands, marketers and technology companies engage with each other. Everyone got just a little more real this year, both about the state of the industry as well as the developments on the horizon.
Resurgence of Marketing Technology
This shift was evident in the panel AdPredictive's new president Kristin Frank served on called The Resurgence of Marketing Technology. She spoke alongside executives from IBM Watson, Braze, GroundTruth, TransUnion and MightyHive. It was a thoughtful discussion about how far martech has come – and how the definition of what is considered martech has changed – where marketing fits into today's organization, and how the panelist's respective solutions can help with today's biggest data-driven challenges.
Kristin delivered some impactful insights on the panel, thanks to her long and illustrious career in media, finance, data and tech (she spent 23-years at Viacom, most recently as Chief Operating Officer at MTV) and her understanding of the need for marketing and technology to move past the way things have always been done in order to maximize their benefits for marketers.
How has MarTech Evolved?
How martech has evolved was one of the leading questions. In keeping with AdPredictive's tendency to zig when others zag, Kristin observed that for us, our approach is the same it has always been: work closely with clients to help them understand everything they need to know about their audiences and media effectiveness. To be fair, as a software company, our answer to this question should be different than a traditional martech organization.
If the company has made an evolution, it's been to increase the automation of the product to deliver tools and insights to top brands at scale.
However, the greatest evolution for AdPredictive has been not in our approach but rather that the underlying available data and technology has grown significantly over the past two years. For example, incorporating proximity data into our data lake and ID graph has allowed us to fully report on a previously unavailable metric: cost per store visit. The injection of new data sets into our platform has exponentially increased the power of the services we deliver to clients. It's an exciting time in our space because the data sets and technologies that drive insights and outcomes are truly coming of age.
The CMO as Heir Apparent
Kristin shook things up a bit when asked what marketing technology's next "headline" will be. Her answer: "The CMO is The Heir Apparent to the CEO." You can imagine that projection was well-received by the audience!
Kristin's point was that marketing is becoming increasingly fundamental throughout the business landscape. Knowing who your customer is and understanding the lifetime value of each customer increasingly informs other traditionally siloed divisions, products, investments, sales, etc. The CMO to CEO transition will become a natural succession. CMOs control vast amounts of customer data, and knowledge is power. Marketing has become the central nervous system of a company, with marketing data providing an objective way to make bottom line expense allocation decisions. CMOs will come to have the strongest view and grasp of the impact of that data, and it won't be much of a leap to ascend to the company's top role.
Of course, her fellow panelists also had a lot to say about important topics like artificial intelligence and machine learning, blockchain, GDPR and operating as a data-driven company. These developments will continue to grow and mature and it was gratifying to hear the commitment from the panel to a better, safer, more transparent industry for companies and consumers alike — all of which AdPredictive fully supports.
Start Simply
AdPredictive empowers brands to impact business outcomes using data-driven technology and customer marketing intelligence. What CMOs want is exactly what AdPredictive delivers. They need to understand their audience, optimize their media (including linear TV and omni-channel) and deliver real business outcomes. We believe that should be a relatively straightforward exercise in practice. However, marketing and the technology and data that powers the industry is complex and can feel overwhelming.
As someone who daily tries to simplify and clarify for clients and prospects what it all means, I was very happy to hear Kristin counsel the audience on how to approach martech and its surrounding spaces. She shared AdPredictive's insights tenets — data needs to be understandable to a human and needs to be actionable — qualifiers that I hope the audience took to heart.
Kristin also addressed the tendency of marketers to feel pushed to boil the ocean when it comes to implementing marketing technologies. She shared that we encourage clients to get started by solving one problem with data. Starting simply is more manageable and effective, and it helps marketers avoid bad habits and irrelevant technology. That concept is one Linda Yaccarino, Chairman of Advertising & Client Partnerships at NBCUniversal, also addressed in her fireside chat with MediaLink's Michael Kassan. She noted that lots of companies are just now starting to understand that they have access to data other than their own first-party data — and how a thoughtful, paced, methodical approach to accessing and structuring its use will be vital to brands' success. I couldn't agree more!
It's an exciting time to be in marketing, and thrilling to be part of a company that unlocks so much value for clients. I'm very much looking forward to revisiting the concepts Kristin, Linda and others shared during CES 2020, to see what we anticipate will be exciting growth for marketers, martech and the technology companies that support them.