Smart Tools for Smart People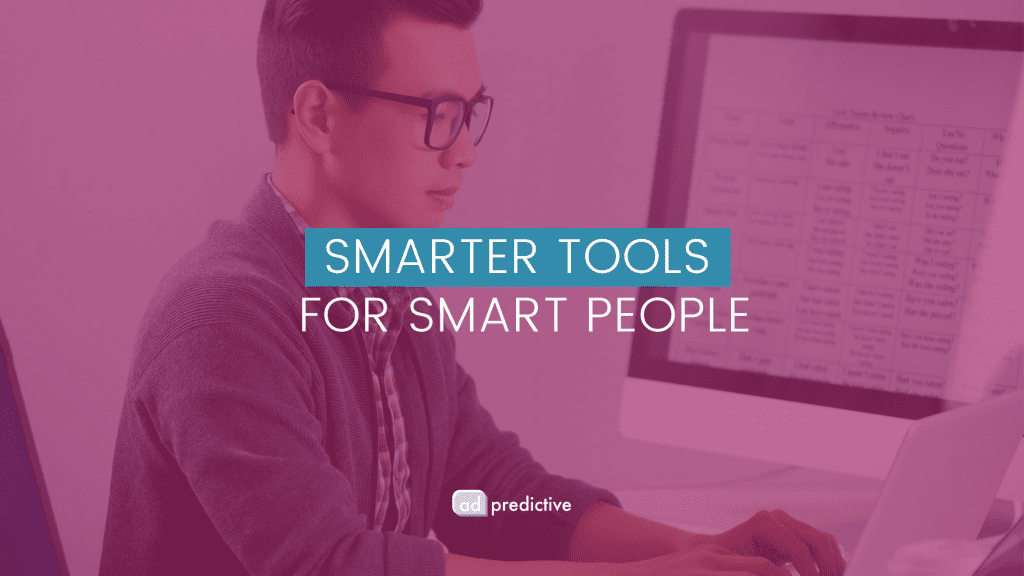 We hear the question often: "what do you mean 'smart tools for smart people?'" To us, the answer is pretty straightforward. Our smart tools are insightful intelligence-driven systems created specifically for the brilliant minds that move your marketing strategy.
Years ago, our teams jumped head first into building optimized buying tools for digital media buyers. We quickly realized that while the industry was buzzing about digital insights and optimizations, the real struggles in media buying were in linear TV and holistic efforts. At that time, proving the effectiveness of an individual medium was increasingly more difficult, but proving impact across all media at the same time was virtually impossible. The sentiment isn't entirely far off from where many brands and agencies land today.
None-the-less, we've set out to change that landscape. We see a future where marketing teams dedicate their valuable time and talents to strategy and action; business groups align behind common objectives and impactful goals. Get excited. The reality of that dream is closer than you might think.
Our clients today are grounded in long-standing relationships that have more than proven their value time and time again. We've run countless campaigns, identified exceptional optimization opportunities and helped to restructure the marketing operations within some of the world's most influential brands using unified metrics and actionable strategies.
The smart tools within the AdPredictive Intelligence Manager cater to media professionals across specializations. For the first time ever, experts in digital buying, TV buying and beyond can collaborate to optimize the entire investments across media, audiences and strategic business outcomes. We've created an intelligent platform that supports your mastermind team from every angle and empowers their instinct to achieve the most efficient and effective buys available.
All of that brilliance is aimed at meaningful business outcomes. Our powerful proprietary algorithms deliver actionable insights and foster predictive planning techniques within your team – all via intuitive optimization tools. The platform leverages existing emails, IDs, AdPredictive tracking and more to reveal audience details. Team can build campaign plans supported by the industry's most powerful optimizer. And, we're finally able to achieve a new level of effectiveness and efficiency in tasks and workflow by identifying common metrics and end goals across campaigns.
While it sounds fairly Back to the Future, the incredible technology is available now. Today. In this immediate moment. We've already spent years refining, perfecting and working with global conglomerates to ensure the best experience in the marketplace. You can see it in action, analyze past campaigns and receive optimized buy recommendations for your next TV buy – faster than ever.
Simply contact our team to get started. Now, that's smart.