Prominent Health and Wellness Brand Spikes Sales During Pandemic, Insights Reveal Paths Forward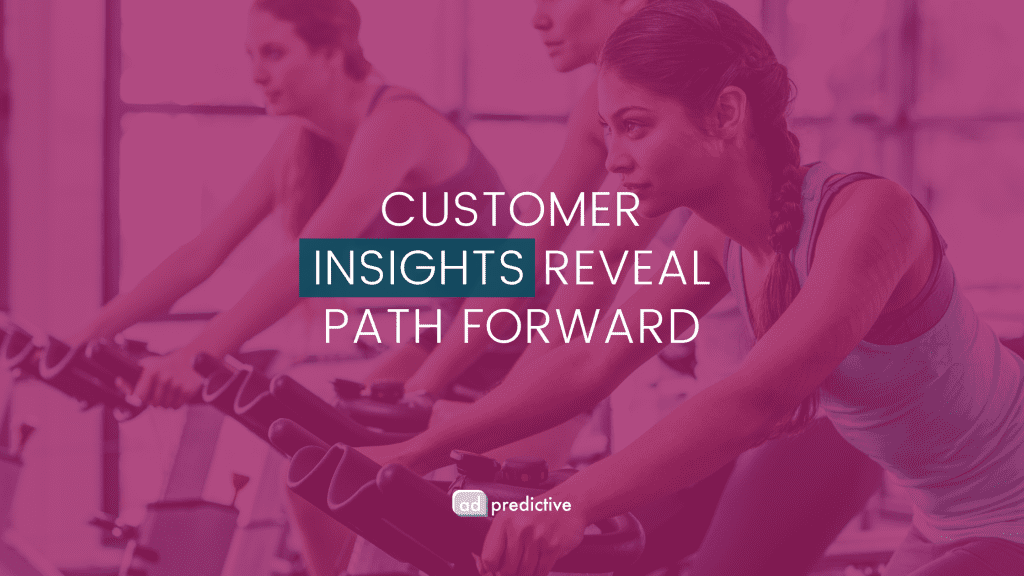 When a worldwide pandemic hit in Q1 2020, we knew the data would tell some very interesting stories. One of our prominent health and wellness clients had been heavily focused on new client acquisition. Their team had clearly defined who their target customers were in the pre-COVID world – but when sales spiked during the first month of the pandemic, the question quickly arose: who are these new customers?
Did target audience definitions need to change? Were advertising dollars being spent in the most efficient and effective places to perform in the COVID disruption? The answers weren't immediately clear.
The AdPredictive team set up a data feed to provide the client with consistent, timely insights about their target audience and customers. This intelligence – smarter, non-aggregated, ID-level data – fed the work the brand was doing to achieve key customer-related business objectives. Within a very short time, surprising trends about converting customers were uncovered.
The target audience – shockingly – had not changed significantly. Interest among targets ages 25-34 increased by about 1.8 percentage points. Female shoppers increased by 3.4 percentage points. And, customers of all income ranges saw an extremely light lift – less than 1 percentage point.
If the new buying audience didn't look different demographically, how could the brand capitalize on reaching them?
The AdPredictive team concluded that the client brand's experience with its audiences was dovetailing with another trend that every marketer recognizes but had a hard time pinpointing even in pre-COVID days: increasing and dispersed content consumption.
Looking beyond demos and even lifestyle habits, content viewership – especially at the show level – was varied between pre-COVID and COVID audiences. When the client's audiences were filtered using ID-level ACR data, networks like FXM and DIY and shows such as ABC's Black-ish and HGTV's HomeTown popped among the COVID buyers. Pre-COVID buyers were more likely to be found watching HBO content and sports programming.
"This was an extremely interesting case to follow because it was rather personal," said Rachael Pegg, VP Client Success at AdPredictive. "By demographic, my friends and I are the target audience for this client. Normally, I wouldn't have purchased an in-home product like this. However, due to the pandemic, many of us did. Being trapped in our houses without access to our usual health and wellness outlets pushed us into the market. The brand didn't need to change their target audience definition to reach us; reaching us meant understanding where to find us at the right time."
Armed with highly accurate ID-level consumer data, the brand was able to react quickly, inspire and lead the at-home health and wellness revolution despite the chaos and global disruption faced by many companies. They were able to confidently stay the course of what they'd previously planned, capitalize on the moment and establish stability in an otherwise unpredictable economy.