Crime Network Uncovers Media Missteps, Saves Millions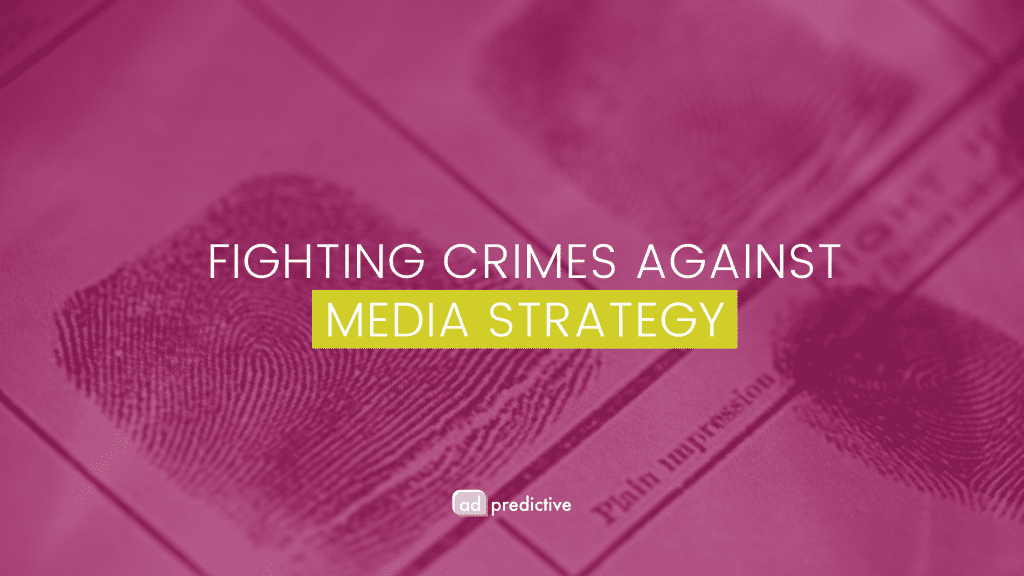 Around here, we love a good true crime story. Of course, when we started working with a top crime-based programming network in 2015, the scandals involving campaign ineffectiveness hit a little too close to home.
The investigation began when the network questioned the accuracy and efficacy of its traditional TV buying strategy. Buys had become increasingly more expensive and less effective. To add to the chaos, the internal marketing team was left entirely in the dark about wasteful spend or how to fix it.
The network turned to AdPredictive.
Within weeks, AdPredictive not only uncovered waste in the purchase strategies, but helped to align insider knowledge with concrete viewing habit data. Suddenly, the network could predict, plan and point strategies at a clearly defined target outcome.
The AdPredictive Intelligence Manager and team of real-life insight experts identified the waste culprits – ineffective targeting, missed buy opportunities, inaccurate assumptions and underperforming campaigns. For the first time, the network could see that their target audience was ages 25-54 but actual converting viewers were 54+. Also, ads weren't running during any of the 133 most-watched programs engaging their highest converting audiences. Actionable insights offered clarity in the next steps.
The internal marketing teams were able to make future media investments with optimized buy recommendations from the AIM platform. Audiences and media targeting gained new efficiency while strategically refocusing both to achieve key business outcomes.
Eliminating the short-term waste culprits had a huge impact on the business in the long run. By 2017, the network had saved more than $6.27 million by shifting to performance-based buying. The teams also gained valuable knowledge to be leveraged while investing in new programs. Optimized cable buys were generating a 52% lower cost per converted viewer (CPCv) than traditional linear TV buys.
Today, new trends in targeting, niche focuses and campaign optimizations continue to minimize wasted spend and amplify the impact of campaigns for the network. The waste offenders continue to stay at bay while the business as a whole thrives in its new media strategy ecosystem.