Clean Rooms are a Promising Solution to New Privacy Challenges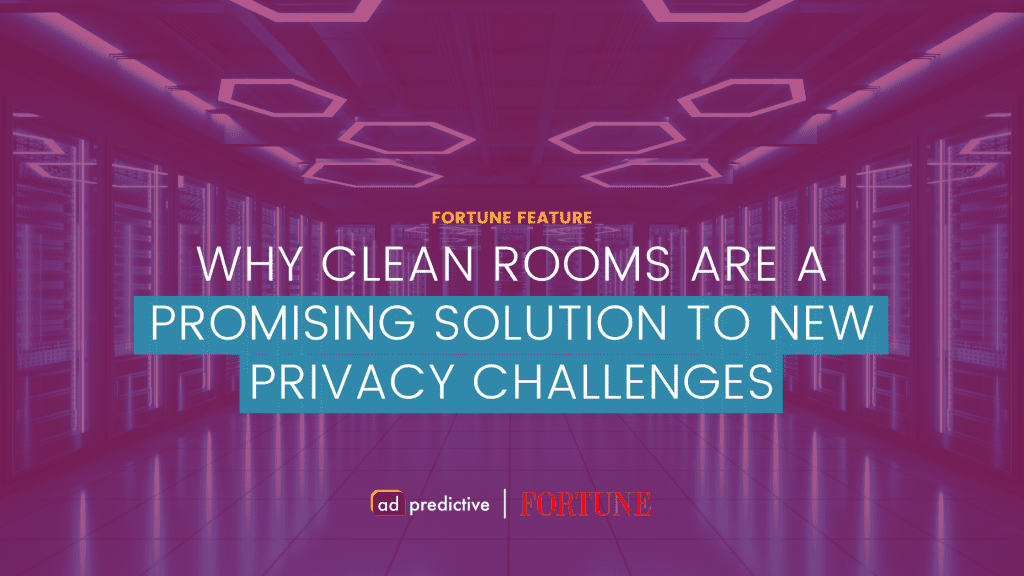 As a featured AWS Advertising & Marketing Partner and the new release of the AWS Clean Rooms, AdPredictive is excited to be the EASY BUTTON to unlock insights and intelligence from clean rooms for immediate action in media. In a recent FORTUNE article, our CEO Kristin Frank shares her opinion on how unlocking the power of data is a critical element in a successful business strategy.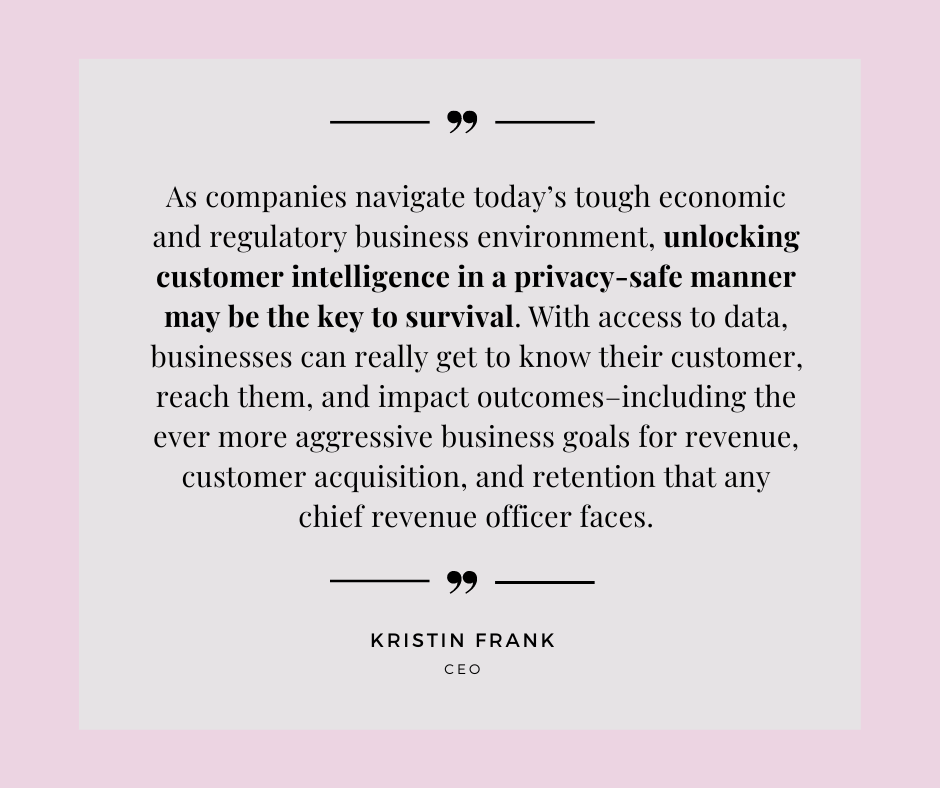 Kristin further acknowledges how the burden of constraints to leverage data to drive business impact has never been greater. She explains how clean rooms can be more than just a secure and controlled environment for storing sensitive data, with intelligence you can drive customer conversions, expand their prospect funnels, and create efficient systems that drive business results for companies of all sizes. To discover more on how your business can better handle data and leverage smarter tools to positivley impact business, read the full article here.
Ready to unlock the power of clean rooms? Learn more and schedule your demo today. Please note that you can access this solution without needing to be on AWS.
AWS customers can access AdPredictive for real-time visualization of their data within the AWS Clean Rooms here via the AWS Marketplace.