A Fresh Face for AdPredictive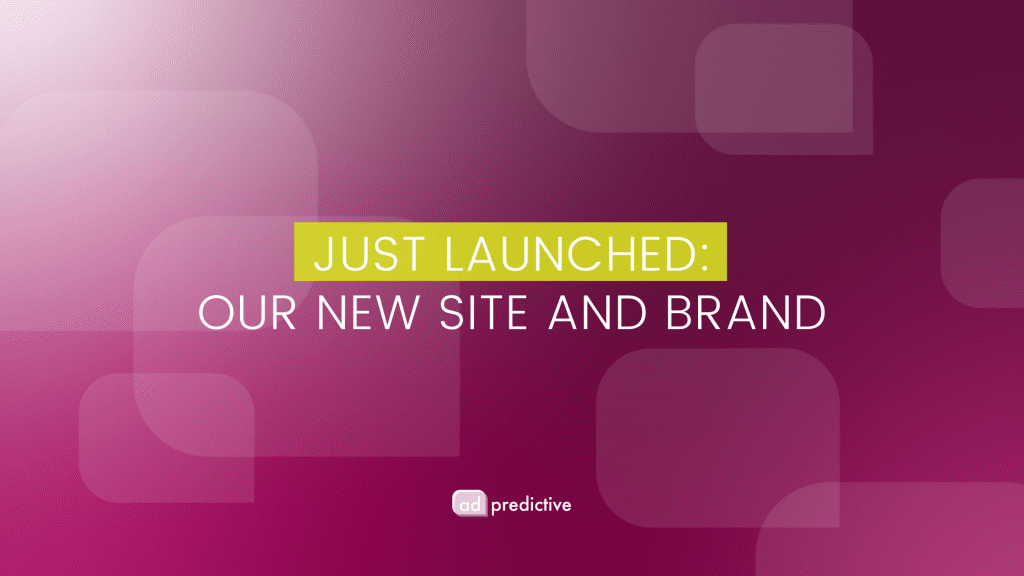 With unbelievable energy, our team unveiled a whole new look for AdPredictive and adpredictive.com this week. As you peek across our website, social media profiles and more – you're sure to notice a change in our logo, graphics and even the words that surround our business. All of these shifts reflect some pretty incredible things that have been happening behind-the-scenes over the past year.
Our clients and trusted partners already know just how hard our team works to develop innovative tools and technology. Unfortunately, the beautiful details of even our most impressive advancements weren't being represented online. Our updated website now provides a new home for showcasing our latest and greatest solutions including Smart Attributes, data hydration, our audience builder, media activation, attribution and more.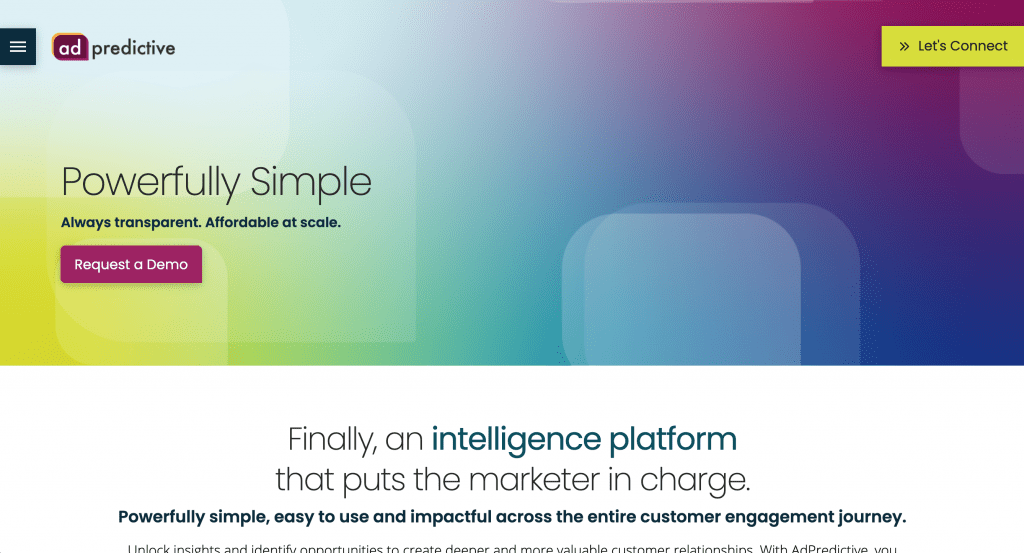 With so much to talk about, we realized that our previous look and styling didn't quite reflect the energy and excitement that we have for this stage of our product and business. The fix for that was obvious – a fresh update to our logo, jazzy new graphics and some styling that emphasizes the simplicity of our product and processes. That's what you're seeing all across AdPredictive today – a fresh new face inspired by the amazing work we've been doing and all that is on the horizon for AdPredictive and our team.
The Latin prefix ad- means "moving toward." In the case of AdPreditive, we're moving the industry toward the most powerful implementation of data, intelligence and action available. We've reimagined the modern tools of marketers and are providing brands with unmatched understanding and value. We're excited for you to join us in this journey – and our new website, content and more are the first step in sharing this story.
Move toward intelligence with our team. Follow us on Linkedin, Facebook or Twitter to stay connected!